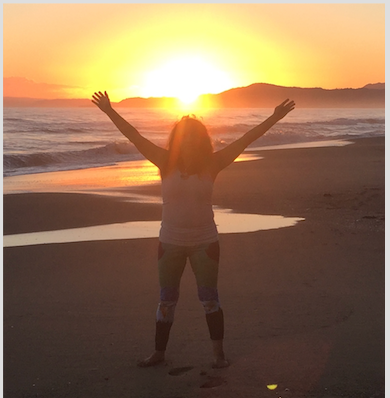 Be Bold, Be Brave, Be YOU!
A New Experience for Your Soul
Join us on the beach in the beautiful North Coast Dominican Republic.
Chakra self-discovery, mindfulness, yoga, meditation, beaches and adventures, we offer it all. Enjoy a daily sunrise yoga routine, Pranayama and Meditation. Our chef prepares chakra meals for vegans, vegetarians and can accommodate any dietary restrictions.
What will the Chakra Retreat do for you?
The chakra system is a map for the journey through life. This workshop will be your travel guide for your chakra journey. It is a comprehensive personal growth program- a way to transform your life that touches on each of the essential levels of consciousness that the chakra system describes. Learning about the chakras will give you access to your programmed responses so you can minimize their negative effects and maximize their positive ones.
What can you expect every day?
Yoga: A daily sunrise yoga routine that will reconnect you with the natural circadian rhythms of our planet. We will practice yoga exercises to activate the chakra of the day with a backdrop of the most beautiful and colourful sunrises over the ocean. There is nothing better to start the day! Through pranayama (breathing exercises) and meditation we energize and balance ourselves, bringing mindfulness to our conscious awareness.
Workshops: After breakfast we will dive into a two-and-a-half-hour chakra workshop every day to work deeply on each chakra, using many different techniques. You will get a basic working understanding of the nature of each chakra that will help direct the focus toward connecting profoundly with your own personal chakra energy. The emphasis will be on providing many experiences so you can feel the excesses and deficiencies in your chakra energy and find a way to balance it. The work and nature of this retreat is to come into a condition of acceptance and inner peace.
Great food! Our chef has designed a rainbow of meals that complement and support our chakra retreat. When thinking about the chakra system you probably aren't considering the types of foods that you consume. Our vortexes need both physical and spiritual energy to thrive. It is important to feed and nourish the flesh in order to help support and fuel the energy body. Our meals are designed for vegetarians, but can be adjusted for vegans and with prior notice, can accommodate any dietary restrictions.
Diverse Daily Adventures:
Biodanza: This is a human integration system of organic renewal, affective re-education, and re-learning of life's original functions through dance, music, singing, movements and group encounter situations.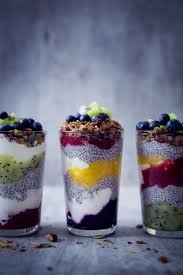 Paddle-boarding: Stand-up Paddle Boarding is an ancient form of board sport practised by the Polynesian people. Participants take a short hike to the Boca de Ori just down the beach a short way.
Waterfall visit: Working with the energy of water early on second day, we will go on an outing to the local waterfall.
Relaxing on the beach: At the beautiful Beachcomber Hotel waterfront you can take a swim in the aquamarine waves, or sunbathe at the pool side.
Personal treatments: Shiatsu, Energy Massage, Reflexology and Access Bars.
Nature hikes: Become familiar with the local flora and fauna. On our first hike we'll shoot as many specimens as possible, with our cameras of course! You will be able to move at your own pace while getting to know a few of the 6,000 species of flora and 7,000 species of fauna that thrive in the DR.
Indian Dinner at Blue Moon: Blue Moon hosts a fantastically original and unique Indian-Caribbean Fusion restaurant in a thatched-roof dining kiosk. Guests enjoy dinner in the traditional Indian way seated comfortably upon cushions on the floor with banana leaves as plates and the right hand as silverware.
Daily Workshop Description
First Chakra: Muladhara, Root Chakra
Muladhara means root support and represents how you interface with the physical realm, your body, home, finances, work, and environment.It represents your physical identity, the ability to identify with your body and its needs, to feel home in your body. Its purpose is self-preservation, the protection of oneself from harm or death, especially regarded as a basic instinct in human beings.
Characteristics of a balanced first chakra and rewards that come from the first chakra work: groundedness, physical health, being comfortable in your body, a sense of safety and security, stability and solidity, prosperity, ability to be still, and presence in the here and now.
This day we will connect deeply with the earth, grounding ourselves, going deeply in contact with our body, feeling the healing power of the earth. We will connect with the tribal energy, realizing the importance of the tribe for our surviving. We will honor the temple of our soul, the miracle that is our body.
Second Chakra, Svadhistana, Sacral Chakra
Svadhistana means one's own place. This chakra is related to sensuality, sexuality, and desire for pleasure. Pleasure is the motivating principle of chakra two. It promotes wellbeing and is a natural healing force. The sacral chakra is related to your emotional identity and its orientation towards self- gratification, the indulgence or satisfaction of one's own desires. The ultimate purpose of the second chakra is to get the things moving, to be open for changes and to go with the flow.

Characteristics of a balanced second chakra and rewards that come from the second chakra work: graceful movements, ability to embrace change, emotional intelligence, nurturance of self and others, healthy boundaries, ability to enjoy pleasure, sexual satisfaction, passion.
We will enter into the energy of the water element and the ocean will support us, play with our playful side, reconnect with the child in us and we will experience the source of pleasure that your body can provide.
Third Chakra, Manipura, Solar Plexus Chakra
The third chakra is related to our power in this world. Here you build your strength and develop your will. It is all about the perception of who you are. The gift of this chakra is sensing your personal power, being confident, responsible, and reliable. The third chakra is the center of your self-esteem, your willpower, self-discipline, as well as warmth in your personality.

Characteristics of a balanced third chakra and rewards that come from the third chakra work: Responsible, reliable, good self-discipline, positive sense of self, confident, warm energetic, spontaneous, playful, humorous, and able to take risks.
We will strengthen our power center through different exercises. Decide how you want to present yourself to the world. Do you accept that you have the power to choose? What do you choose?
We will let shine our inner sun and share it with others.
Fourth Chakra, Anahata, Heart Chakra
The centre of unconditional love and compassion, is in the center of the human energy system.
Anahata means unstruck or unhurt. To open the heart is to treat others ( as well as things) with honor and respect and refrain from causing unnecessary harm. An open heart feels compassion and empathy for self and others. It is the center of your deep bonds with other beings, your sense of caring and compassion, your feelings of self-love, altruism, generosity, kindness, and respect.
Anahata is an integrating and unifying chakra – bringing to wholeness – as such, it is your healing center. Indeed, most spiritual traditions recognize love as the ultimate healing force.

Characteristics of a balanced fourth chakra and rewards that come from the fourth chakra work: Caring, compassionate, empathic, accepting, self- loving, peaceful, centered, and content.
Opening your heart to give and to receive love you will start to feel that inside yourself is this love for yourself. "Cleaning" your heart from resentments against yourself and others through a meditation you will find peace in your heart. With this deep feeling you will meet with other souls, sharing the openness of unconditional love.
Fifth Chakra, Vishuddha, Throat Chakra
Vishuddha means purification. This chakra is ruled by sound. The release of sound purifies and orders the energy body for entry into higher consciousness.
The gift of this chakra is accepting your originality, expressing your authentic voice and speaking your truth. The energy of this chakra allows you to seek knowledge that is true, beyond limitations of time and space, beyond cultural and family conditioning. It allows us to not only to be a good speaker, but also to be a real listener.
Characteristics of a balanced fifth chakra and rewards that come from the fifth chakra work: Resonant, full voice, clear communication with others, good communication with self, good listener, good sense of timing and rhythm, and lives life creatively.
This day we will enter into the world of sounds, using our voice in many different ways, express our needs our limits with saying yes or no with our authentic voice.
Practising to be an honest speaker and a real listener You will feel liberated and connected with your authentic self.
Sixth Chakra, Ajna, Third Eye
Ajna, the sixth energy center, provides the energy for spiritual reflection and insight. It allows you to experience clear thought and vision. It is the center of illumination, the gateway to wisdom, and the luminescent source of the light within. The energy of Ajna allows us to access our inner guidance that comes from the depths of our being. It allows us to cut through illusion and to access deeper truths – to see beyond the mind, beyond the words. It provides our connection with our intuition, our dreams and visions.
Characteristics of a balanced sixth chakra and rewards that come from the sixth chakra work: Strong intuition, penetrating insight, creative imagination, good memory, good dream recall, ability to visualize, has a guiding vision for life.
Seventh Chakra, Sahasrara, Crown Chakra
Sahasrara is the seat of cosmic consciousness and connects us to Divine intelligence and Divine grace.
The gift of this chakra is experiencing unity and the selfless realization that everything is connected at a fundamental level. The energy of this chakra allows us to experience mystical oneness with everyone and everything in nature. There is no intellectual knowing at the level of seventh chakra, but there is serenity, joy, and deep peace about life.
Characteristics of a balanced seventh chakra and rewards that come from the seventh chakra work: Spiritual connection, wisdom and mastery, intelligence, presence, open-mindedness, ability to question, ability to assimilate and analyze information.

We will work the sixth and seventh chakra together.
The Ajna chakra works in partnership with the crown chakra to complete the chakra "circuit." And when the Ajna chakra is awakened and working in tandem with the crown chakra a new level of awareness can be accomplished.
We will activate our sixth chakra through pranayama, meditation and visualizations. The mind is getting clearer and we learn to see life more from the observer position, detached from overwhelming emotions, seeing situations from an over-looking position.

Confirm your reservation by email:
chakralifeforcemindfulness@gmail.com
The price is $1350 US dollars. It includes your hotel, meals, outings, pick up and drop off at the Puerto Plata airport.
Payment options:
One payment of $1,350.00 USD
Two payments of $675.00 USD
Canadians can send an Interac e-transfer chakralifeforceminfulness@gmail.com. Please make the recipient "Chakra Mindfulness". The security question will be "integrate, activate and then?" Make the answer "celebrate".